Perfect Moment
Our beloved Tiffany was only killed off because Martine McCutcheon was embarking on a pop music career, and her debut single Perfect Moment was a legit tune, going in straight at number one. It's even more remarkable when you consider the song she knocked off the top spot was Flat Beat, a dance song performed by a weird little yellow puppet called Flat Eric. 
She went on to have four other Top Ten hits and has released four albums, and also won an Olivier Award for her West End performance as Eliza Doolittle in My Fair Lady. Two words: triple threat.
Death By Wheel of Cheese
If you haven't seen Martine McCutcheon's character in Midsomer Murders get offed by a giant wheel of cheese, you simply haven't lived. This is up there with this cosy crime drama's most ridiculous deaths, and that's saying something – other gruesome ends on Midsomer Murders have included being electrified by a roulette table, run over by a tank and being hit by bottles of wine flung from a catapult.
The Weirdest Wedding Photo Ever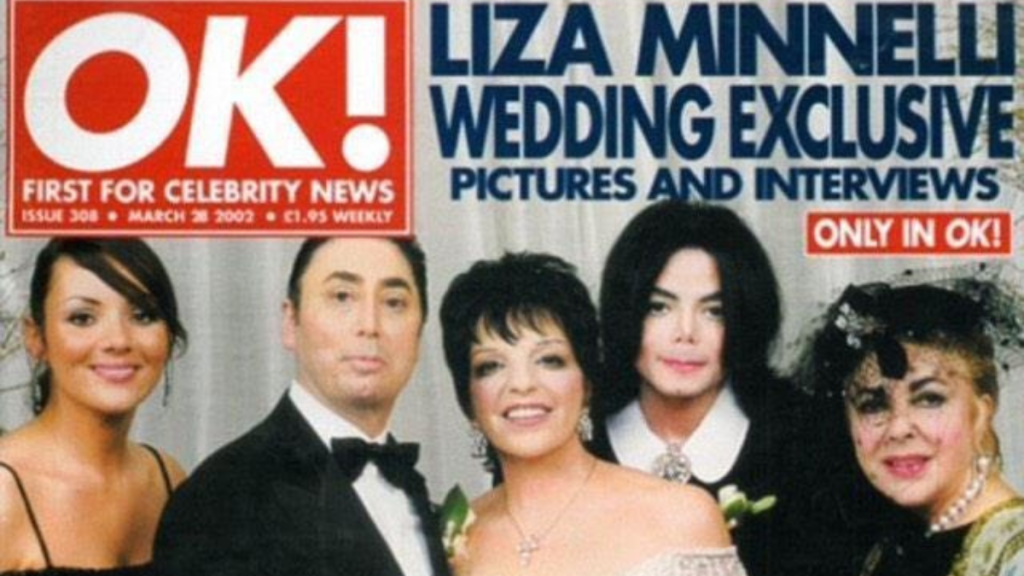 Every time we remember Martine McCutcheon was Liza Minnelli's bridesmaid when she married David Gest, our minds are blown anew. She apparently became friends with the couple after meeting them at a club, a chance encounter for which we will be forever grateful, as it led to this unbelievable wedding photo. Michael Jackson, Elizabeth Taylor, Liza Minnelli, David Gest… and Martine McCutcheon.
Other guests at this star-studded ceremony included Diana Ross, Joan Collins, Mia Farrow, Anthony Hopkins and David Hasselhoff, and – in a case of life imitating art – McCutcheon was apparently sat next to former President Donald Trump. Sadly, this time Hugh Grant wasn't around to defeat him with a rousing speech about David Beckham's left foot, but we're sure Martine held her own.
Find out where to stream Love Actually this Christmas