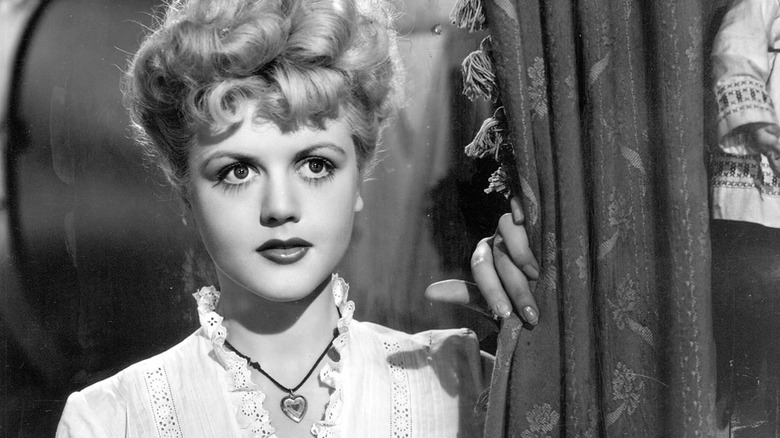 MGM
It was only a few days ago that we lost Angela Lansbury, the legendary Dame of both stage and screen, just shy of her 97th birthday. One of the last surviving stars of Hollywood's Golden Age, Lansbury starred in a bevy of brilliant films and received numerous accolades for her talent. Before her passing, Lansbury earned six Tony Awards (including a Lifetime Achievement Award), six Golden Globe Awards, a Laurence Olivier Award, and the Academy Honorary Award. While she never took home the statues, she was graciously nominated for three Academy Awards, a Grammy Award, and a whopping eighteen Primetime Emmy Awards. Lansbury was beloved the world over and across generations, with her artistry and humility turning her into one of the most beloved celebrity figures in history.
In celebration of her life and career, Turner Classic Movies (TCM) will be hosting a 24-hour programming tribute next month. Lansbury's film career spanned nearly eight decades, and with over 50 movies to choose from, TCM certainly has its pick of greats to showcase. The company also noted in their official press release that Lansbury was also a dear friend of TCM's first host, Robert Osborne, and had attended two TCM Classic Film Festivals in Hollywood. 
She was a living legend and a dedicated supporter of cinema, and she will be missed. Keep reading below for the full schedule of the Angela Lansbury celebration marathon.
TCM remembers Angela Lansbury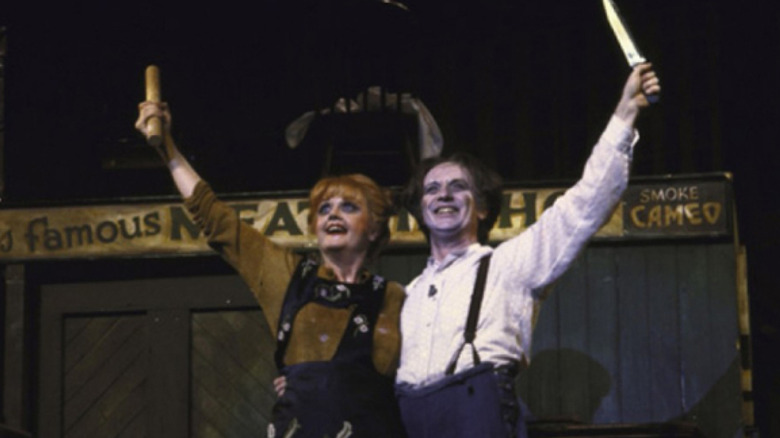 RKO Pictures
TCM isn't messing around, because the films they've selected to highlight Lansbury's storied career are all must-watches. Of course her breakthrough performance in "Gaslight" gets some love, but I was pleasantly surprised to see the filmed version of the Tony Award-winning musical production of "Sweeney Todd," in which Lansbury originated the role of Mrs. Lovett, closing out the marathon. Sorry, Disney fans, you'll have to head over to Disney+ for "Bedknobs and Broomsticks."
6:15 AM — "National Velvet" (1944) – A British farm girl fights to train a difficult horse for the Grand National Steeplechase.
8:30 AM — "The Three Musketeers" (1948) – Athletic adaptation of Alexandre Dumas' classic adventure about the king's musketeers and their mission to protect France.
10:45 AM — "Tenth Avenue Angel" (1948) – A child of the tenements helps an ex-con find a new life.
12:00 PM — "If Winter Comes" (1947) – Scandal results when a well-meaning man takes in a pregnant girl.
2:00 PM — "All Fall Down" (1962) – A young drifter's romance with an older woman is threatened by his possessive mother.
4:00 PM — "Dear Heart" (1964) – A middle-aged postmistress falls for an engaged man during a convention in New York.
6:00 PM — "The Harvey Girls" (1946) – Straitlaced waitresses battle saloon girls to win the West for domesticity.
8:00 PM — "The Manchurian Candidate" (1962) – A Korean War hero doesn't realize he's been programmed to kill by the enemy.
10:15 PM — "Gaslight" (1944) – A newlywed fears she's going mad when strange things start happening at the family mansion.
12:15 AM — "The Picture of Dorian Gray" (1945) – A man remains young and handsome while his portrait shows the ravages of age and sin.
2:15 AM — "Kind Lady" (1951) – A con artist and his criminal cohorts hold an old lady hostage in her own home.
3:45 AM — "Sweeney Todd" (1982) – The adventures of a mad barber with a penchant for cutting his customers' throats, and his companion, a pastry chef who uses the victims' remains as filler for meat pies.
The TCM Angela Lansbury celebration takes place on Monday, November 21, 2022.