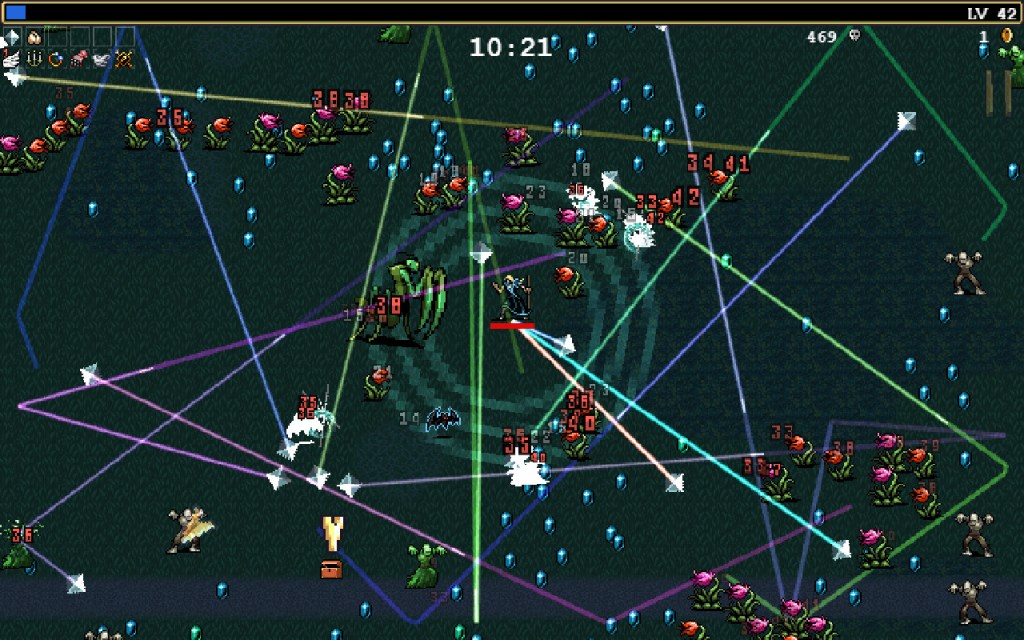 Vampire Survivors Shows That the Best Games Don't Have to be $70 Epics
At first glance, Vampire Survivors is as simple as a game can be. Its pixel art is reminiscent of old 2D Castlevania titles (it honestly looks like a ripoff mobile game), and each session has one goal: survive as long as you can. You don't even have direct control over your character's attacks; just their movements. Well, Vampire Survivors may be as simple as it looks, but that simplicity results in a surprisingly fun and addictive product.
All attacks are automated in Vampire Survivors, so players only have to worry about dodging enemies, leveling up, and collecting treasure. Each time a player levels up or picks up an item, the game doles out a new skill or weapon. Nearly all of those elements are random, but survive long enough, and you will collect an arsenal of abilities that turns the screens into glorious chaos. By the time you inevitably die, you'll be hooked and begging for more. Vampire Survivor captures the "one more round" glory of the best roguelikes while showing that the expensive and time-consuming future of Triple-A gaming is only part of the industry.
The Many Layers of the Hellena Taylor Bayonetta 3 Scandal
It's no secret that the video game industry at large shows little respect for voice actors. However, it's become a dark part of the business that many people seemingly prefer to never talk about. Shortly before the release of Bayonetta 3, though, that dark secret was on everyone's minds since, in that game, Bayonetta would be voiced by a new actor, Jennifer Hale. What happened to Bayonetta's previous actor, Hellena Taylor? She claimed that she was only offered $4,000 to reprise her iconic role. Fans across the internet and industry quickly rallied around Taylor and called out this apparent injustice. However, all those looking to do the right thing quickly learned there are indeed two sides to many stories.
Eventually, journalists uncovered that PlatinumGames actually offered Taylor significantly more money and that she had seemingly altered elements of the deal to bolster the notion that she had been wronged. What started as a call for better treatment of video game voice actors was sabotaged by Taylor's false claims. Remarkably, she torpedoed her reputation further by calling for fans to boycott Bayonetta 3 and donate the money they would have spent on the game to various groups, one of which was an infamous anti-abortion organization. We don't need to say more.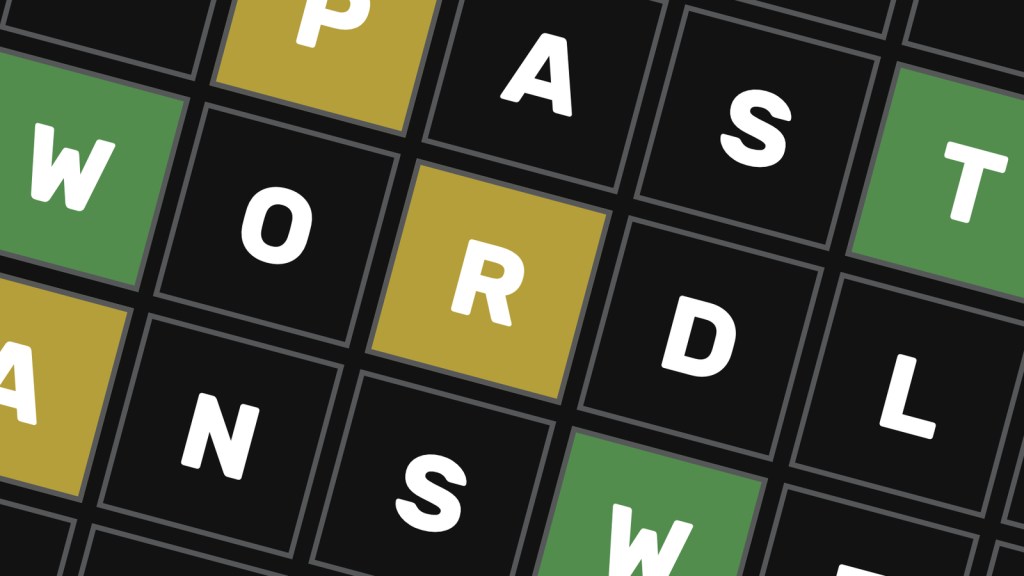 Wordle Becomes The Most Unlikely Social Gaming Phenomenon In Years
By now, you have probably heard of Wordle. It's a fun, simple mobile game that challenges players to train their brains with daily word puzzles. Wordle is so popular that it has inspired numerous clones. Initially developed as a passion project in 2013, Wordle was quietly released in 2021 to absolutely no fanfare. Yet, over the course of 2022, it inspired millions of players to log in daily to participate in its brainteasers and share their results across social media. Wordle became so big that The New York Times Company eventually purchased the game.
Thanks to a combination of its quick and addictive nature and a brilliantly minimalistic social media sharing function, Wordle became a household name. So many people play the game that when an elderly woman didn't publish her Wordle solution, her daughter called the cops to have them check on her. This might seem like overkill, but her worries were well-placed and actually saved her mother from a kidnapping situation. Even those whose lives weren't saved by Wordle quite so dramatically found solace in the ritual and communal aspects of the thing.